Executive Hire Show, the tradeshow that's renowned for bringing passionate hirers and suppliers from all over Europe together. The 16th annual Executive Hire Show took place on February 8th & 9th at the Coventry Building Society Arena. This year's event comprised 150 exhibitors and the show also boasted a record number of visitors, the organisers were delighted to report that the unique visitor numbers, who were validated hirers, totalled 2,045 over the two-day show – which has smashed last year's record!
It's safe to say, the insHire team can vouch for the figures above as it was excellent to see the stand full of new faces and valued customers. It was a great opportunity to talk about recently launched and upcoming developments in our core solutions, inspHire Office and Corporate Edition, as well as meet with start-up hire companies looking to grow their business and discovering how this is possible with our affordable, online solution, OnRent!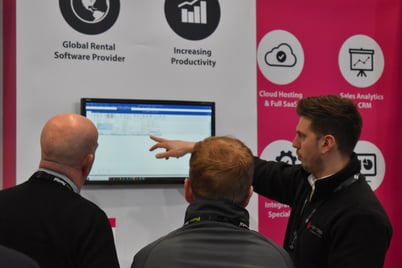 inspHire's new eCommerce solution, WebPro, made its debut on the Innovation Trail!
inspHire's brand-new eCommerce solution, WebPro, is an opportunity for SMEs to rebalance the playing field, providing an online hiredesk opening the door to opportunities which might not possible through standard business as usual strategies.
This brand-new offering can offer an out-of-the-box ecCmmerce system that can be plugged into your existing website. Alternatively, WebPro can completely replace your existing website and become an all-in-one complete hosted website replacement all supplied by rental experts. WebPro creates a 24/7 hiredesk allowing you to deliver an enhanced customer experience all at a fraction of the cost of an external web agency.
What is WebPro, and what can it offer to your business? WebPro allows businesses using inspHire Office Edition to create an online trading capability for their B2B and B2C customers, as well as:
One-stop-shop for hire and sales orders

Full website replacement

SEO optimisation tools

Managed by rental & integration specialist

Simple set-up, simple to use

Responsive design, works on any device
Interested in learning more about WebPro? Enquire with our team of rental experts today.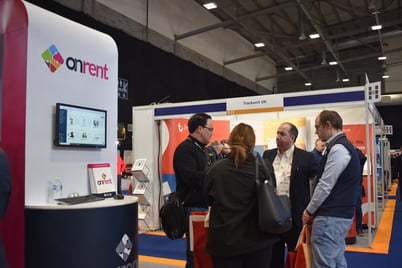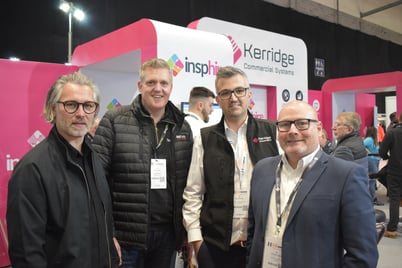 Our partner, Phocas, joined us at the show this year to show the hire industry how they can reduce costs, streamline processes and increase margins with their powerful BI solution.
Phocas eliminates common data challenges, giving you a quick to implement, engaging solution that adds value immediately. Whether it's growing sales, optimising fleet or delving into the financial heartbeat of your business - you can turn your data into intelligent information, enabling you to drive more informed and strategic decisions. Want to learn more about Phocas? Find out more about Phocas Software here.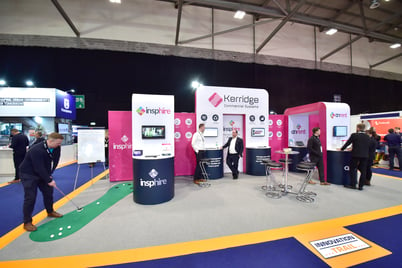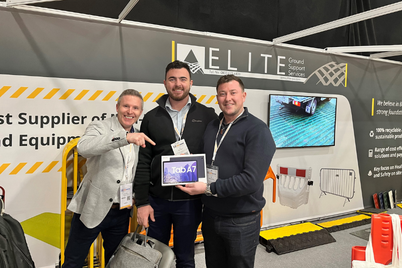 We can't fail to mention the new addition to our stand, inspHire's 'Mini Putt Competition'! The aim of the game was to putt the highest score and be in the chance of winning a brand-new Samsung Galaxy A7 tablet – a winner was announced for each day. After many entries, we were happy to announce two of our customers took the crown, having Chris Jowett from AFI Uplift win on the first day, and Andy McNulty from Elite GSS on day two. Thanks to everyone who took part, better luck next year!
Overall, Executive Hire Show 2023 was a huge success for inspHire – it was great to see the busy atmosphere and meeting new people in the industry, and of course, catching up with our valued customers and talking about the new developments in inspHire's suite of products.