Following our acquisition three years ago by Kerridge Commercial Systems (KCS), we have decided to rebrand! Building on to our original design, the new logo fuses the inspHire atoms with the distinctive diamond of the wider KCS group.
Graham Dobbs, inspHire's Managing Director, explains more about the decision.
"The rebrand is an exciting stage in the growth of inspHire's globally recognised rental products. Since KCS acquired inspHire in September 2018, rental solutions have become a key strategic offering from KCS worldwide. With over 20 offices in 9 countries, it's important to have a recognised brand that aligns with the strength and culture of the group."
The rebrand marks the continuation of an important chapter for inspHire. The acquisition by KCS has given us more backing, expertise, and support. Moreover, this relationship has made a platform for the inspHire brand, allowing us to to expand our product range - and our customers are enjoying new benefits as a result.
Besides the rebrand, all other aspects at inspHire will remain the same. The company will expand alongside the customer base, and there will be no change to its award-winning service. In addition, products like Office, Corporate Edition and online SaaS solutions, OnRent and Current-RMS, will continue to develop.
KCS are a leading global software supplier based in the UK. They deliver fully integrated ERP systems for the automotive, distributive, and rental trades. From accounting through to warehouse management, KCS help over 20,000 global customers to better source, stock, sell and service.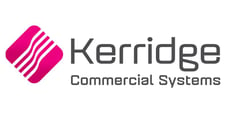 For more information on this story, please contact:
Simon Rhodes, Marketing Manager - Phone: 0115 979 3377 Email: Simon.Rhodes@inspHire.com