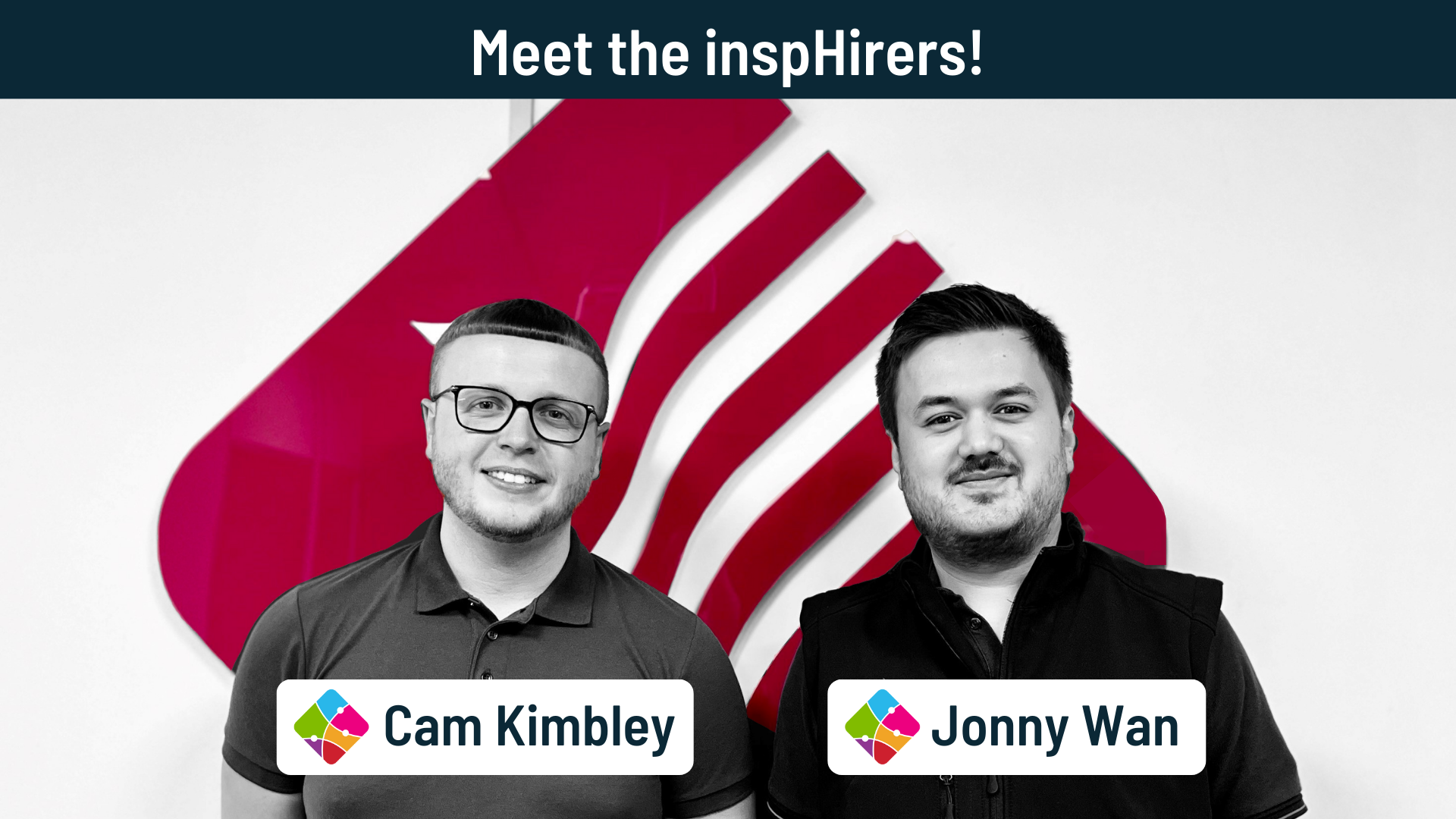 Here at inspHire, we pride ourselves on being customer focussed, taking into account our customer's individual needs from the outset. From sales to support, this is a joint effort across all departments within our global business, but one integral stage for our customers is their implementation. From establishing objectives and milestones, right through to the day you go-live; our experienced Professional Services Group (PSG) will be on hand from start to finish.
Two key members of this team are Cam Kimbley, Rollout Services Team Leader, and Jonny Wan, Project Delivery Specialist. We sat down with Cam and Jonny to dive into the inner workings of the PSG team and processes, as well as their inspHire journey's.
What has been your KCS journey?
"Back in 2015, I joined the inspHire team through a graduate scheme at the time. I was fresh out of university and had experience in software support. Therefore, I started off in the Helpdesk team, supporting inspHire Corporate Edition customers, and then eventually inspHire Office Edition. This was a great opportunity to strengthen my knowledge on inspHire's offerings, and this allowed me to transition to the Rollout Services team within PSG. As of today, I am a Project Delivery Specialist for inspHire Corporate Edition." - Jonny
inspHire's global PSG team consists of 25 employees; situated across our UK, Australia, the Netherlands and South Africa offices. Within the departments, there is a Project Delivery team, who are responsible for the implementation of the inspHire product suite, as well as providing customers with practical lessons and training customers on how to make the most of their system! This is mainly done on-site, but can be done virtually. In addition, there is a Rollout Services team, who are first-hand support for in-flight projects with PSG and offer consultancy to customers.
"I joined the inspHire team in 2016 as a Trainee Helpdesk Analyst. I stayed within the Helpdesk team for a year, had several roles within the department, such as Senior Analyst and Dispatch Control. This allowed me to train up my knowledge on inspHire's solutions, as well as our support processes. In 2017, I made the jump to the PSG team as one of their Project Delivery Analysists, assisting on the implementation of inspHire Office Edition, as well as applications and modules. Then in 2021, I stepped into my current role of Rollout Services Team Leader." - Cam
So, what does the implementation entail? Our PSG team are there to make it as seamless as possible, and guide you through every step.
Your order is processed: Our dedicated Accounts team will process your order and hand you over to the PSG team.
Your project is scheduled: A Project Delivery Specialist will be assigned to your project, and hold a call to review the scope and devise an implementation timeline.
Your project kicks off: Alongside your Project Delivery Specialist, our Rollout Services team will be on-hand throughout the implementation process to provide dedicated support and training.
You go live: Your personal Account Manager will be assigned to you, and the PSG team will stay in regular communication, offering you expert advice and guidance.
What does your current role entail?
"So, I'm one of the Project Delivery Specialists (PDS) for inspHire Corporate Edition. In summary, my role is to manage implementation projects for both new businesses or existing customers with additional modules. Essentially, what we call a 'project' is the inspHire solution, which in my case is Corporate Edition. In short, I start off with a kick-off call, implement, go-live and then oversee the hyper-care once live. 'Hyper-care' is offered when you first go-live, this service is to see you through the initial period with your solution and ensure you get your feet running off the ground with the software! Then the customer will be handed over to their own Account Manager and go through the standard Helpdesk processes, if needed." - Jonny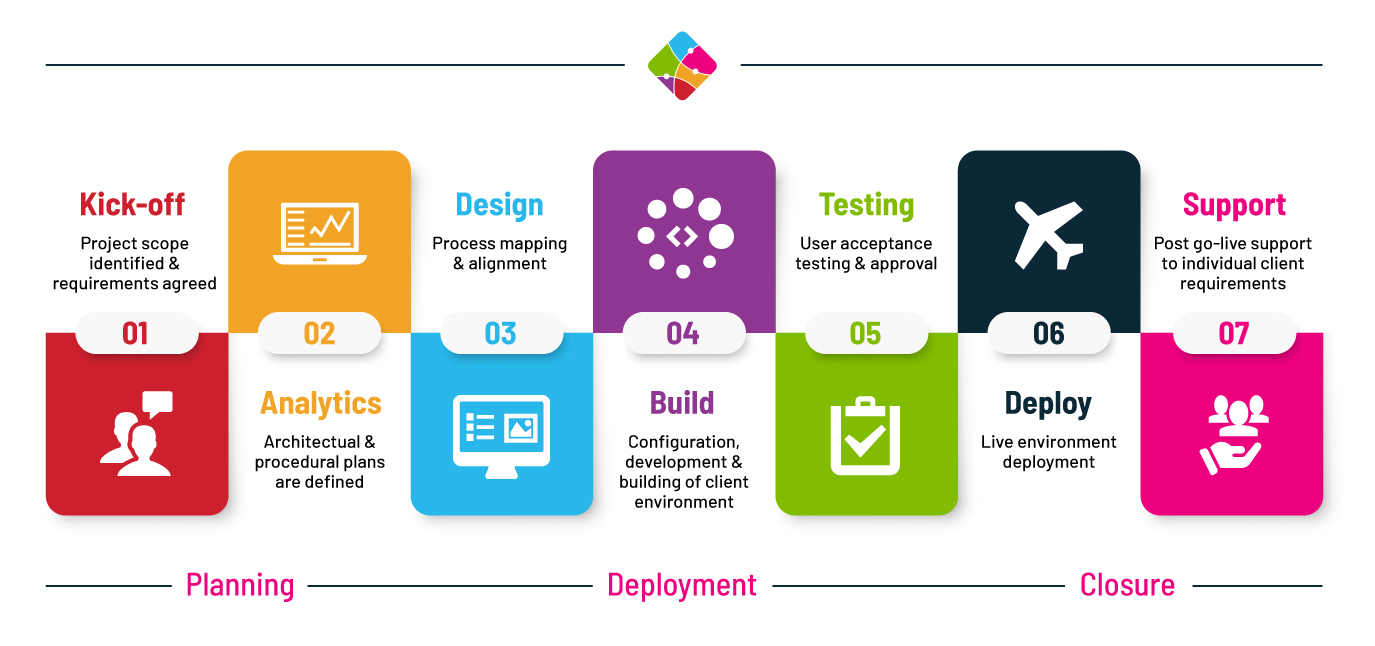 "My role of Rollout Services Team Leader consists of managing a global team of consultants who essentially support the PDS team to ensure a smooth process for our customers. As the PDS team are out on-site with customers, the Rollout Services are always on-hand within the office to assist with setting up and configuring applications, installing software and liaising with customers. The RoS team are there from start to finish, our curious nature ensures we drill down to understand our customer's needs, and we genuinely care about their success." - Cam
Finally, if you were a rental asset, what would you be and why?
Jonny: "Fridge chiller, because I'm calm, cool and collected under pressure."

Cam: "Storage unit, because I can store a lot information that benefits our customers and the business."
Fancy a new challenge and joining our Professional Services global team? Check out of vacancies here.